Lakeside Boats
Welcome to Lakeside Boat Storage.
We are located on Pigeon Lake, one of the finest lakes in the Kawartha's just outside of Bobcaygeon. Bring your boat by water or by trailer and we will accommodate full service storage with the option of other preventative maintenance services. We specialize in Boats and PWC'S but also store a large variety of other items and vehicles. Please contact us with your storage or maintenance needs.
We at Lakeside thank you for a wonderful season. The weather was excellent all summer. There was a lot of activities such as Wakeboarding, Fishing tournaments, and other Leisure Boating going on around here all season. Boats Sales were very positive this year compared to last. Looking forward to seeing everyone back here next spring.
************************************************************************************************************
AUG. 25 2021 Storage Season is approaching. We are already full for larger size boats and have just a few spots left for smaller Boats . Please give us a call to see if we have space left for size.
JUNE 04 2021
Schedule your appointment with John expect 1 week delay.
MAY 22 2021 All marinas are now open!
Our docks are now open!
Schedule your appointment with John expect 1 week delay.
MAY 20 2021. We are pulling boats out of storage. Schedule your appointment with John expect 1 week delay.
MAY 12 2021. Water level on Pigeon Lake at normal spring levels. The weather is warming up here so we have started digging out boats . We are anticipating a "on switch" once the lockdown is over. Patience will be appreciated when booking your boat lauch appointments.
MAY 1 2021 Well , It was -2 degrees last night . But hey were OPEN. OPEN to service and prep boats only at this time. Please make appointments before visitiing.
APRIL 17 2021. Welcome back Spring. We are still setting up to open May 1 as long as the province allows it. I will be posting current updates right here. John
Dec. 23 2020. We want to wish all our friends a Merry Christmas, Happy Holidays and Happy New Year. Let's look forward to a more prosperous 2021
Aug. 22 2020. We are full for all Large Boats. A few spots left for Seadoo's / small Boats (outboards)
July 8 2020. All inventory has sold we have no boats on the lot. Let me know if you have a boat for sale.
June 6 2020. Now operating somewhat normally. Boats selling very well this year let me know if you are looking to sell.
MAY 29 2020. We now have half our boats out in two weeks. Normally we would have been working for five weeks. We are still requiring more than 1 week booking to have your boat ready this spring. Please be patient.
MAY 24 2020. WOW. Used Boats (especially pontoons boats are flying off the shelves. If you're looking stop by soon we still have 2 available.
This spring, we are only summarizing and getting boats ready once you contact us and make an appointment. We are booking 1 week out minimum.
Bellhaven and Pigeon hollow, Please confirm your OWN dock is in when calling for your appointment.
MAY 16 2020. ITS A GO !!!!!!!!!!!!! WE ARE OPEN !
Please keep in mind that we had lost 5 weeks of prep time. We literally just started. Expect delivery at least 2 weeks from the time you ask for your boat. We are slowed down because of safety precautions in place. If repair service were required, delays will be greater however we will do our best to accommodate.
MAY 13 2020. Cold weather is over !!!!! YAY. We are now working on the fishing boats for the people that usually get their boats on Mothers day (past). Still waiting for the Official word from the Ontario Government for Marina's to get the GO.
MAY 8 2020. We are now operating as of this past monday as per Ontario regulations. However our next delay is the night temperatures consistantly below freezing over the next week. This puts a halt on our operations. We appreciate your patience.
MAY 1 2020. Well , Normally today is the day we would be opening. Unfortunately nothing is going on here as we await the Government and Health officials decisions to modify the essential services list, or roll out the start of the 3 phase " Back to Normal" campaign.
Please be patient as we would all like to get back out on the water.
But remember, SAFTEY FIRST!
April 29 2020. Copy paste this link to read a letter from the Ministry of Transportation is to provide guidance to the Boating Ontario Association about how the declaration of a provincial emergency and closure of non-essential businesses during the COVID-19 outbreak will impact marinas in Ontario
https://www.boatingontario.ca/articles/covid-19-impact-on-marinas-in-ontario
April 23 2020. We want to assure you that all Boats in Storage during this time, can stay in storage at NO additional fee for the summer if necessary, or until we get through these unprecedented times. More detailed information to follow.
April 11 2020. In thess time of uncertainty, we here at Lakeside Boats wish you and your families safe nagivation though this all. So far the government of Ontario has mandated marinas to remain closed at this point. We are waiting to see where this liquid situation will take us.
https://www.ontario.ca/page/list-essential-workplaces
https://www.ofah.org/covid19closures/
EXAMPLE CURRENT POST FROM LARGEST MARINA IN ONTARIO BELOW and another...
"Sorry to post this again but we are still getting questions.
To reiterate the last few posts: The marina is currently closed. This includes the office, the gas bar, the ramp - everything. Nothing at the marina is open. The entrances are blocked. Do not come here to work on your dock. Do not come here to fish. Do not come here to talk to staff about something. As much as we'd all love to see you, we are social distancing and following orders as per Premier Doug Ford. Like all local marinas, the marina is closed and will remain closed until given permission by the government to let people on the property.
Staff have brought it to our attention that people are reaching out to them via personal channels and we are going to request you please to respect their personal privacy outside of their job. If you have questions, you can always email or call the office for clarification, or check the website, in addition to any posts here on our Facebook.
Questions about when the government will allow businesses to reopen can be directed to government officials.
We understand this post doesn't apply to 95% of those reading this, so again, apologies for having to post this.
Thank you and see you when this all ends"
" Muskoka Marinas facilities are now closed and all services suspended due to the recently modified COVID-19 Essential Services List. This includes all launches and out of storage. We ask everyone to be patient, most of all be safe and to be thankful and care for the ones you love. "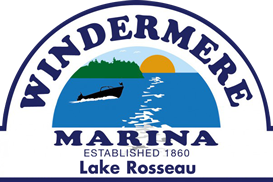 For LAKESIDE, Please stand by ....
John still can be reached via email or Mobile number.
Nov 01 2019. Great Season!!! We are now closed till May 1 2020.
John still can be reached via email or Mobile number.
Sept 03 2019. Thank you again for your customer support and we are now offically FULL for this winter season. Please book early to ensure a spot next year . We open May 1 2020.
We thank you for your patronage and business.
John
We will as always take good care of your investment and ensure maximizing potential of trouble free operation for next seasons to come.
OPEN MAY 1 to NOV 1 ANNUALLY
Remember we only "Store indoor"
LAKESIDE WILL NO LONGER BE OFFERING INSIDE BOAT CLEANING AS PART OF ITS STORAGE SERVICES.
PLEASE CLEAN THE INSIDE OF YOUR BOAT PRIOR TO DROPING IT OFF TO LAKESIDE IN THE FALL.
IT WILL BE AVAILABLE FOR A A-LE-CARTE ADD ON UPON REQUEST! JUNE 1 2018
***********************************************************************************************
---------------------------------------------------------------------------------------------------------------
CHECK OUT OUR BOATS FOR SALE!
New inventory arriving weekly!
Copyright © 2021 Lakeside Boats